2018年度「地ビールフェスタinひろしま」について
毎年、当イベントをお楽しみにしていただいている皆様、
及び、運営にご理解やご出店、ご協賛、ご協力をいただいている皆様、毎年の応援、ご参加厚くお礼申し上げます。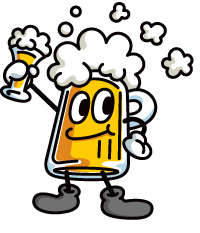 さて、近年開催しておりました会場の市民球場跡地でございますが、
4月の頭にスポーツの国際大会の開催が決定しており、
そのイベントの撤収と、
『地ビールフェスタinひろしま』の開催準備時期が重なり、
毎年同様の時期に開催することが本年度は困難となりました。
など、いろいろ検討したのですが、なかなかいい場所がない、時期変更もなかなか難しいといった状況の中で、付け焼き刃的に企画をたてることは、 いい結果に結びつかないと考え、
本年度はおやすみさせていただくことにいたしましたので、お知らせさせていただきます。
毎年、楽しみにしていただいており、ご協力いただいている皆様には、大変申し訳ありませんが、なにとぞご理解いただきますようよろしくお願い申し上げます。
年内に違う形で違う時期に開催できる方法の検討や、来年度に向けて企画を続けて参りますので、今後ともどうぞよろしくお願いいたします。
地ビールフェスタinひろしま実行委員会
---
Concerning the 2018 Micro Brewery Festa in Hiroshima:
We would like to extend our warmest thanks to everyone who comes to and enjoys our event each year, as well as everyone who has aided us in operating this event every year by operating booths and by giving us their understanding, support, and cooperation.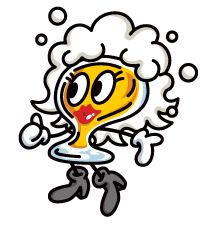 In recent years we have held our event at the site of the old Hiroshima Municipal Baseball Stadium. However, in early April this year an international event will be held at the site, and the work of removing the event structures would overlap with the preparation period needed for the Micro Brewery Festa. This would make holding event at that site very difficult this year.
We considered a number of different options such as changing the event location and dates, but were unable to find a suitable location, and changing the event dates was also not a realistic option. We finally came to the conclusion that haphazardly carrying out preparations would not lead to a successful event, and so we would like to officially announce that we have made the decision to not hold the event this year.
We would like to give our deepest apologies to everyone who looks forward to this event, as well as everyone who helps us carry it out every year, and also ask for your understanding.
We are considering ways of carrying out another event (in a different style) this year, and we plan to continue the Microbrewery Festa next year, so we look forward to seeing everyone then. We thank you for your continued support and understanding.
Microbrewery Festa in Hiroshima Executive Committee